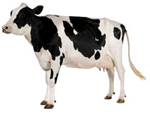 There was an interesting article in the Wall Street Journal yesterday. I read it, decided it good material for my blog and then hunted for background information. The title was "Beef Safety Tests aren't Being Used." It said there were a number of dangerous strains of E. coli in addition to the O157:H7 variety that thousands of people get sick from each year.
That one is well known, causes over 36,000 illness, 1,100 hospitalizations and 30 deaths a year. Our government agencies do test for that strain, but not all possible measures to reduce it are being used.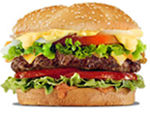 For instance at the huge Cargill plant at Fort Morgan, Colorado, every lot of ground beef has been tested for E. coli O157:H7 before it leaves the plant. Workers take 60 to 75 samples per 2,000-pound to 10,000-pound lot. The meat isn't shipped until it gets the all-clear, a process that takes about 18 hours.
That's pasted in from an article I found on beef testing; I'm amazed at the size of the lots and not overly impressed by the sampling. Cargill is also vaccinating cows for that E. coli strain, but giving two shots instead of the three that testing showed reduced the prevalence of the bacteria by  86% (two shots are cheaper than three, but only 50-60% effective).
They're also trying out some newer methods to cut the prevalence of that E. coli strain.
Then there is Kevin's law.
In 2005, Representative Anna Eshoo of California proposed this regulation nicknamed after a Colorado boy who died in 2001 after eating a hamburger contaminated with O157:H7. It was formally titled the Meat and Poultry Pathogen Reduction and Enforcement Act of 2003.
Kevin's Law would strengthen the U.S. government's ability to prevent contaminated meat and poultry from entering the food supply by:- Requiring the United States Department of Agriculture (USDA) to identify the pathogens that threaten human health (e.g. Salmonella, E. coli O157:H7, Listeria monocytogenes).
- Requiring the USDA to establish performance standards to reduce the presence of these pathogens in meat and poultry.
- Confirming that the USDA has the authority to enforce its own standards by shutting down plants that continually breach basic health standards. Courts have held that the USDA does not have this authority in the absence of explicit authorizing legislation.
Corporate meat processors have lobbied against Kevin's Law, arguing that it would increase the cost of food and is unnecessary.
Versions of the bill have been introduced in each subsequent Congress, but as of April 2010 have never been reported out of committee.
Now government officials say there are six E. coli strains that can be just as dangerous. One of those is E. coli O26 and there is a test for that and three of the others, but the USDA doesn't routinely use them. They did recall 8,500 pounds of raw ground beef that was found to be contiminated with E. coli O26 this year.
There's lots more to say on this subject, but I'll do so in a later post. For now it's suggested that you really cook your hamburgers; they shouldn't be at all pink inside. I used to eat rare hamburgers; I sure don't now.